Cary Tilds on the Dos and Don'ts of Pitching your Startup Company
---
Cary Tilds is Chief Innovation Officer for GroupM, a global media investment management operation. Cary finds, evaluates and helps develop new & emerging digital platform technologies. Part of what that means is she finds startup companies for GroupM's clients to partner up with, acquire or invest in.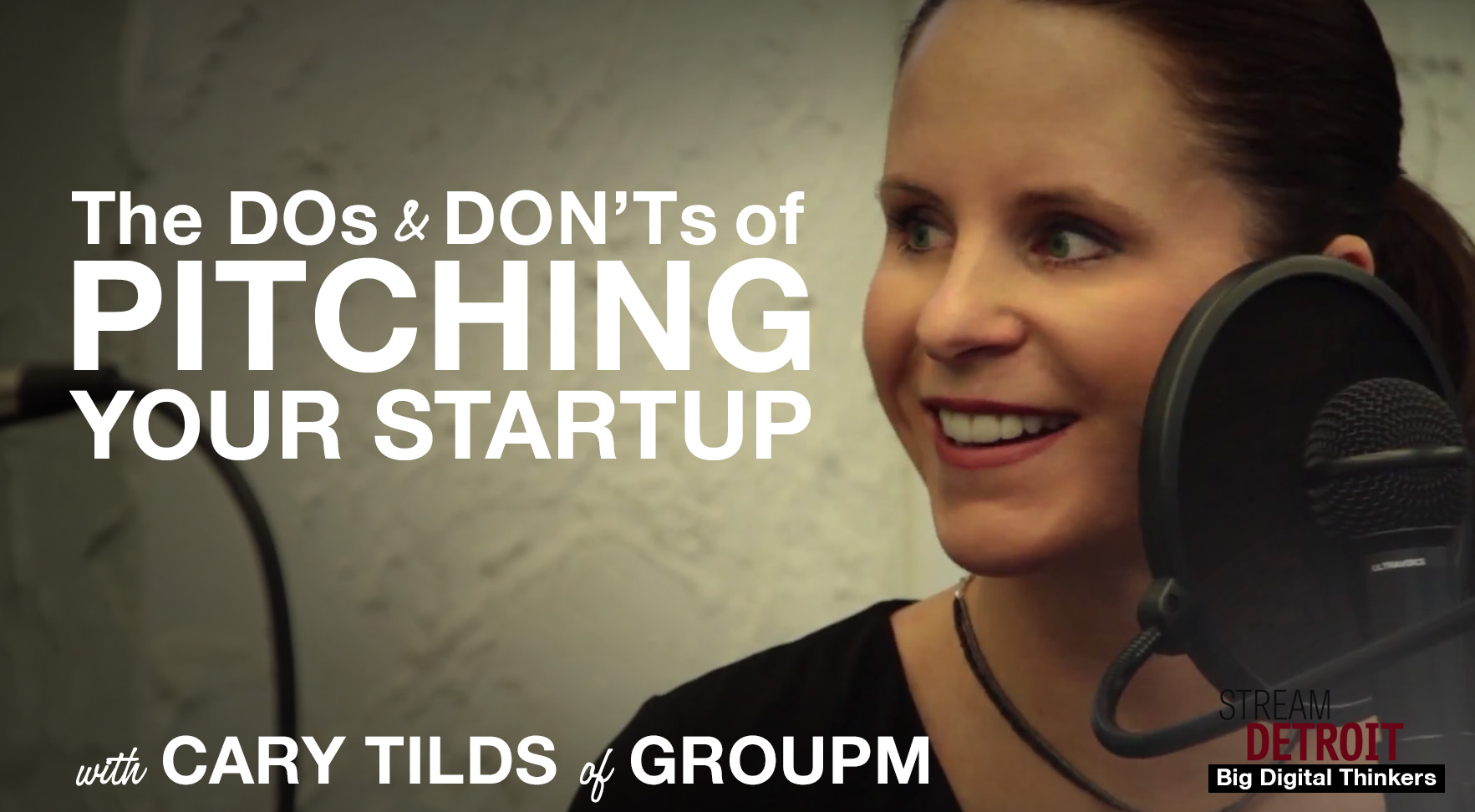 Cary looks for startups that could help automate some of her client's business, even if the idea isn't fully developed, she'll connect clients to scrappy startups for co-building a breakthrough product. Her clients have included DaimlerChrysler, Charles Schwab, Discovery Media Networks, and HBO.
"Don't spill your candy in the lobby. If you think you have only one shot, you're probably already going to fail."
In this episode, Mike and special guest-host Brad Fox, talk to Cary and explore the concept of pitching an idea and what happens to startups while they're pitching. Then Cary reveals GroupM's process on helping startups grow and talks about the best time to build relationships and the best time to pitch.
"Don't ever say you're completely unique, say you're like this and this is how we're different."
Ever wonder if partnering with another company would be a good thing? What speaks to investors? Who owns data? and How big tech organizations work? There's a lot of gems in this episode. Not to mention Cary leaves us with one important piece of advice for startup founders that you're not going to want to miss.
Join us and Cary, watch/listen to this episode of Stream Detroit.
To learn more about Cary Tilds and her work, visit their website at http://groupm.com.
Show Notes
Quotes
References